We wanted to talk to you because of some research recently conducted by the DrawAttention Labs. It has been discovered that there are 3,141,592,653 dry erase markers in the world currently. And no, that's not pi, that's scientifically researched fact and you need to accept it.
We have also discovered that not all of these markers are created equal. Sure, Donald Trump has his gold one that writes using crushed panther and unicorn tears, but most are in one of two camps: Regular or Low Odor. Markers in the latter category work fine with DrawAttention boards, but the former? Well, that's a tricky story. In fact, our lab (ok, it was Kyle) put together a brief Marker Orientation to show you what we found: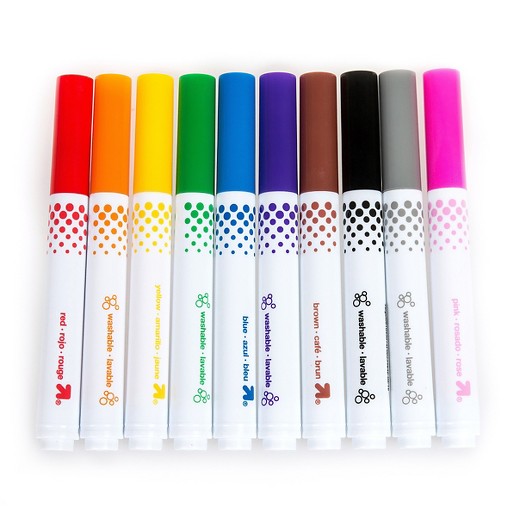 Just as with mattresses, straightjackets and crash test dummies, we recommend thorough testing of your markers before putting them into regular use with your DrawAttention board. You can make a small mark in the corner, then remove with a pencil eraser if it won't wipe off – less commitment than Jack White had to Meg. In fact, to make this process even easier, we will be including a DrawAttention test square with all new orders, made of the same material as the full-size board. If we've already shipped your board, just drop us a line if you'd like us to send a test square to you.
We also wanted to let you know that we've already become bored and started on other products. Of course these also ended up being boards for the back of your laptop, so stay tuned for more info on special artist-commissioned illustrated boards, chalkboards for your laptop, and much, much more.
Thanks for being a part of our little company and our success – this has been an incredibly received product by Product Hunt, Gizmodo, TrendHunter and many many more. We can't wait to show you what we have coming up.